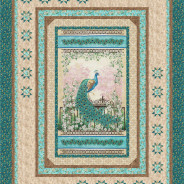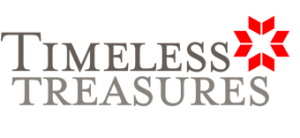 Our fabulous new fabric company Timeless Treasures, is launching all sorts of new fabric collections for us this year. Among our favorites is the Jewel of the Garden peacock fabric. They even had a free quilt project developed for you to make your own beautiful peacock quilt!
Quilt Project by Karen Bialik
Using Dona's Jewel of the Garden Peacock Fabric Line
Dimensions: 61.5″ x 80.5″
To view and print the complete Broome Street pattern instructions for this quilt, click the "download" button.
Please note that to view and print the download, you must have Adobe Acrobat Reader installed. Enjoy!
Download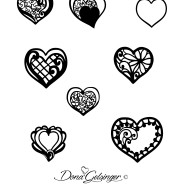 This project will show you how to make your own beautiful chocolate candy decorations.
For this project you will need: Parchment Paper, Candy Melts (various colors if you want to get fancy), Scissors, Container to Melt Chocolate, Cookie Sheet and the designs we've made for you.
First, open the designs here and print them out.
Next, watch the video below and follow the instructions.  Have fun!!!